Hi Welcome to another Meet The MIM Team feature.
This week we get to know Meihsia a little better.
____________________
Hi, my name is Meihsia Liu. I am so happy to join MIM DT
and here I'm sharing something about myself.
My husband and I live in Plano, Texas, a city near Dallas.
We have a 9-year-old daughter and a 8-year-old son.
I spend most of my time with kids as a stay home mom
I also enjoy kids' Boy Scout and Girl Scout activities and traveling.
I love drawing, painting and sewing since I was little,
and just started papercrafting
last summer but didn't "play it seriously" until
I joined some DTs in the beginning of this year.
I always consider myself is new to the papercraft world,
so I like to try differen/new techniques, styles and materials of art and crafts.
Basically, I just like all kinds of crafts as long as it's easy and fun.
These are some fun projects I play with kids.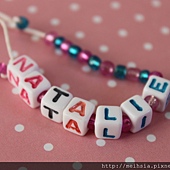 Sometimes I do mixed media painting.
Tim Holtz's techniques are also my favorite.
I am so happy to join the party with
all talented MIM DT ladies and all you wonderful players.
Hope you all enjoy the party, too... :)
________________________________________
Thank you for sharing a little more about yourself Meihsia.
You sure do like to keep yourself busy!
I am a huge fan of your projects and loved hearing about some of your other creative hobbies (love that little doll!).